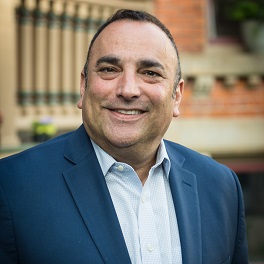 Barry J. Caplan, LCAM
President
Barry Caplan has more than 35 years of hospitality industry experience. Mr. Caplan is Founder and President of Access Residential Management; a "hospitality focused" Community Association Management Company. He is a Licensed Community Association Manger in the State of Florida. Currently, Access Residential operates three Del Webb Communities in Florida and is responsible for managing the Homeowners Association of 20 lifestyle communities with over 6,500 single-family residences. Access Residential's client list includes the Nation's top publicly traded home builders: The Pulte Group, D.R. Horton, KB Home and Lennar.
His expertise is extensive in hotel operations, sales and asset management. Since 2005, Mr. Caplan is also Co-founder and Managing Principal of Access Hotel and Resorts. Access is a third-party hotel and asset management company that operates hotels on both North American coasts as well as the Caribbean. Currently, the company manages a number of independent properties including The Seton Hotel and The Distrikt Hotel in New York City, The Serrano Hotel, San Francisco, California, The Lodge of the Four Seasons, Lake Ozarks, Missouri and The Palace at Playe Grande in the Dominican Republic as well as several other full-service hotels.
Mr. Caplan was instrumental in the management transition of Bacara Resort and Spa, Santa Barbara, California. After 18 months of Management, he assisted in the disposition of the resort, increasing asset value by $30 million dollars. Mr. Caplan has cultivated strong partners throughout his career advising and/or managing assets for pension and private equity funds, banks, brands and servicing companies. During his tenure in the industry Mr. Caplan has opened, repositioned, managed, renovated, disposed and acquired more than $650 million of hotel real estate.
Prior to co-founding Access Hotel Management, he led the expansion of Warwick International Hotels in North America with the conversion of the Melrose Hotel Dallas to The Warwick Melrose Dallas Hotel, a AAA four diamond property.
Mr. Caplan has held various key executive positions such as Chief Operating Officer, Senior Vice President of Sales, and Regional Director of Operations for several hotel management companies. He has union labor hotel management experience in major cities including: New York, Washington DC, Detroit, St. Louis, Los Angeles and Dayton. He was also directly responsible for labor negotiations in several assets.
Mr. Caplan has held the position of Director of National Sales for Hilton Hotels Corporation and was honored as Hilton's National Sales Person of the Year, the youngest in the Company's history. Mr. Caplan holds a Bachelor of Arts from Michigan State University.