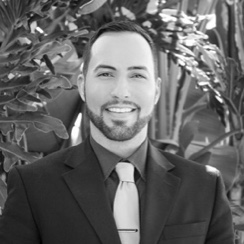 Michael W. Laster, LCAM, AMS, CMCA, CAM, NALP
Vice President of Operations
Michael W. Laster is a licensed real estate broker, licensed community association manager, and notary public in the State of Florida. He studied Chemistry and Mathematics at the University of North Florida. Shortly after college, Michael moved to Orlando and began working at the Real Estate Gallery selling and renting residential real estate. In 2002, he was hired as a leasing manager with AIMCO, one of the largest owner/operators of apartment communities in the country. After gaining experience in real estate and multi-family property management, Michael was hired by Western & Southern as an Apartment Manager. Eager to expand his knowledge, he received the National Apartment Leasing Professional and Certified Apartment Manager designations from the National Apartment Association.
After working for several years in multi-family property management, Michael became a licensed community association manager and was hired by World of Homes. After two years with the company, he was promoted to Director of Management and became responsible for the operations of the company. In this role, he oversaw the management services for a wide array of residential developments including condominium high-rises, large scale homeowners associations, multifamily rental conversions, and hotel-condominiums. His responsibility included overseeing 3 offices providing association management, real estate sales and rentals to more than 10,000 units in over 100 communities in Florida. Seeking to promote World of Homes, he spearheaded a series of educational seminars and tradeshows for community associations in Central Florida. World of Homes increased their total client base from 4,000 to well over 10,000 units, despite challenges in the economy.
After almost 8 years with World of Homes, Michael joined Access Residential Management as their Regional Association Manager to make a positive difference in the lives of their residents' and their communities. Currently as Vice President of Operations, he strives to improve the Access Difference by exceeding the needs and expectations of their clients. By educating the management team, clients, and residents, he hopes to build a better foundation to ensure a future of success.