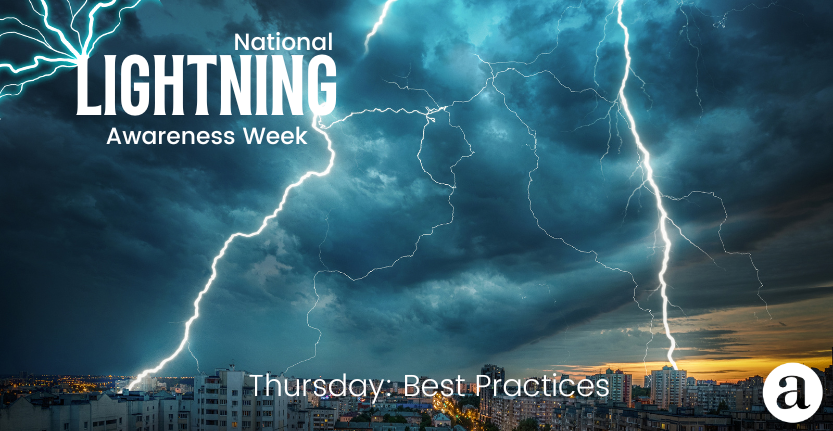 Lightning Safety Best Practices: Educating Residents and Staff
We're back with more lightning safety best practices for your community association, brought to you by Access Management. In this article, we will discuss the importance of educating residents and staff members about lightning safety. By promoting awareness and providing practical guidance, we aim to ensure the safety of everyone during thunderstorms.
Promoting Lightning Safety Awareness:
At Access, we understand the significance of promoting lightning safety awareness within your association. We utilize various channels, such as newsletters, meetings, and your community website to raise awareness. By sharing information, statistics, and real-life examples, we will highlight the importance of lightning safety and encourage residents to take necessary precautions.
Providing Practical Safety Guidelines:
Empowering residents and staff members with clear and actionable safety guidelines is a priority for us. We provide practical advice for thunderstorms and lightning events, including seeking shelter indoors, avoiding outdoor activities, staying away from tall objects and metal structures, and disconnecting electrical equipment. These guidelines enable individuals to make informed decisions that prioritize their safety.
Training Staff on Emergency Protocols:
Our commitment to safety extends to training community team members on emergency protocols. We emphasize the importance of equipping our team with the knowledge and skills necessary to ensure resident safety during lightning events. This includes training on evacuation procedures, communication systems, and first aid techniques. By enhancing our team's preparedness, we elevate the overall safety of your property.
Encouraging Emergency Preparedness Kits:
In addition to lightning safety, Access recognizes the value of overall emergency preparedness. We encourage residents to assemble emergency preparedness kits that include essential supplies such as flashlights, batteries, first aid items, and non-perishable food. These kits ensure that residents are well-prepared to handle any emergency situation, including lightning storms.
Access Management is dedicated to ensuring the safety and well-being of your community. By educating residents and staff members about lightning safety, promoting awareness, providing practical safety guidelines, and encouraging overall emergency preparedness, we foster a culture of safety and preparedness within your community. Together, let's prioritize lightning safety for a secure and thriving community.
Come back tomorrow as we wrap up Lightning Awareness Week with a blog about developing response plans.
#NationalLightningAwarenessWeek #BestPractices #LightningCapital #AccessManagement #FeelTheAccessDifference